Red Bank Volunteers Take Trash Pickup in Hand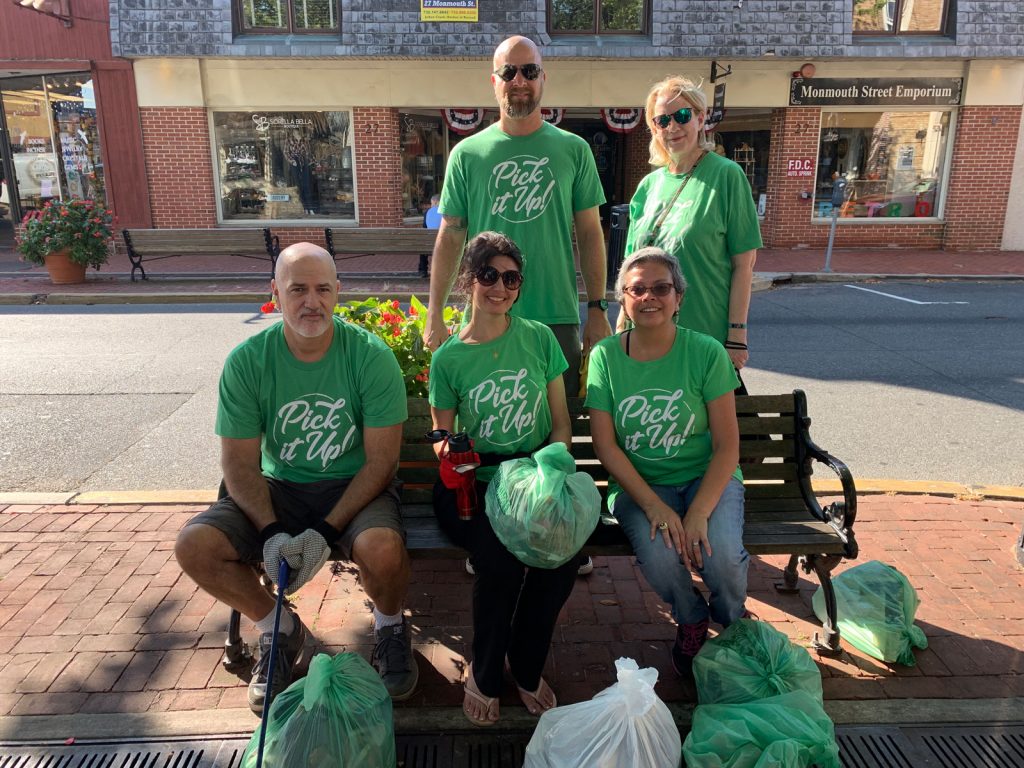 RED BANK – For his birthday Adam Taylor, CEO and owner of Splendor Design Group, wanted a cleaner environment for the town that houses his business. Rather than wait for others to make it happen, however, Taylor took the initiative, gifting himself the beginnings of the "Pick it Up!" program on that day six months ago.
"I see a lot in the media about overabundance and toxicity of plastics everywhere in our oceans and environment and so forth," said Taylor, 48. "Going into Red Bank every day I see garbage on the streets and thought this would be an awesome event to put together."
Now, on the first Wednesday of each month, Taylor and an ever-expanding group of volunteers meets up at Antoinette Boulangerie on Monmouth Street at 9 a.m. to spend an hour going up and down the street picking up trash.
"My whole goal is there's so much plastic on the street, let's just pick it up," said Taylor. "If you see a piece of plastic on the ground – paper, cardboard, whatever it is – you see garbage, pick it up. It's that simple."
The event is sponsored by the Red Bank Business Alliance (RBBA), a nonprofit coalition of Red Bank business owners formed three years ago with the goal of bringing as many people to town as possible.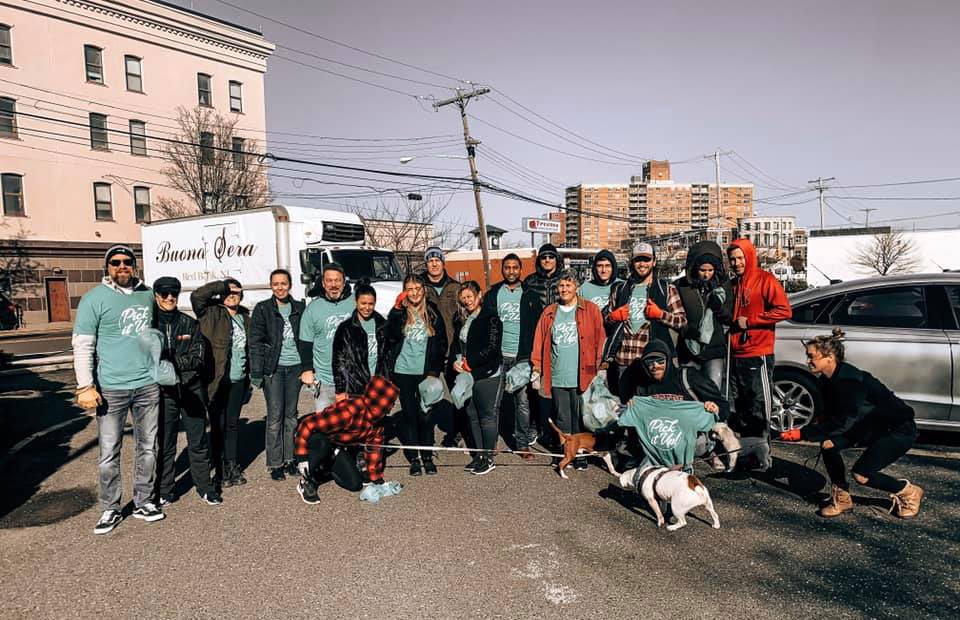 The "Pick It Up!" program is one of the latest RBBA efforts to help the town. Taylor serves on its board of directors and brought this proposal to them for approval and funding.
"Red Bank just needs a group like us, getting their hands dirty, to keep moving and making this the Red Bank that it used to be," said Ayca User, 40, former president of RBBA and owner and operator of Antoinette Boulangerie. The event has grown over its six month tenure. Its inauspicious beginnings started with just Taylor and a few others, but as time has gone on, more and more volunteers have joined. On Aug. 7 more than a dozen volunteers came to volunteer for the program.
"And I said, don't give up," said User. "I said, one day everyone will hear about it, this is going to be great. Just don't give up. Even though there are two people, keep doing it."
For Taylor, this cleanup isn't just about his immediate surroundings. He's worried about the large-scale environmental impact human pollution is having on the world. He is particularly passionate about the impact of plastics.
Taylor advocates for pedestrians to slow down and really look at the ground as they walk along the street. He theorizes that the slower someone walks, the more they will realize that streets that seem clean are still covered in little bits of trash.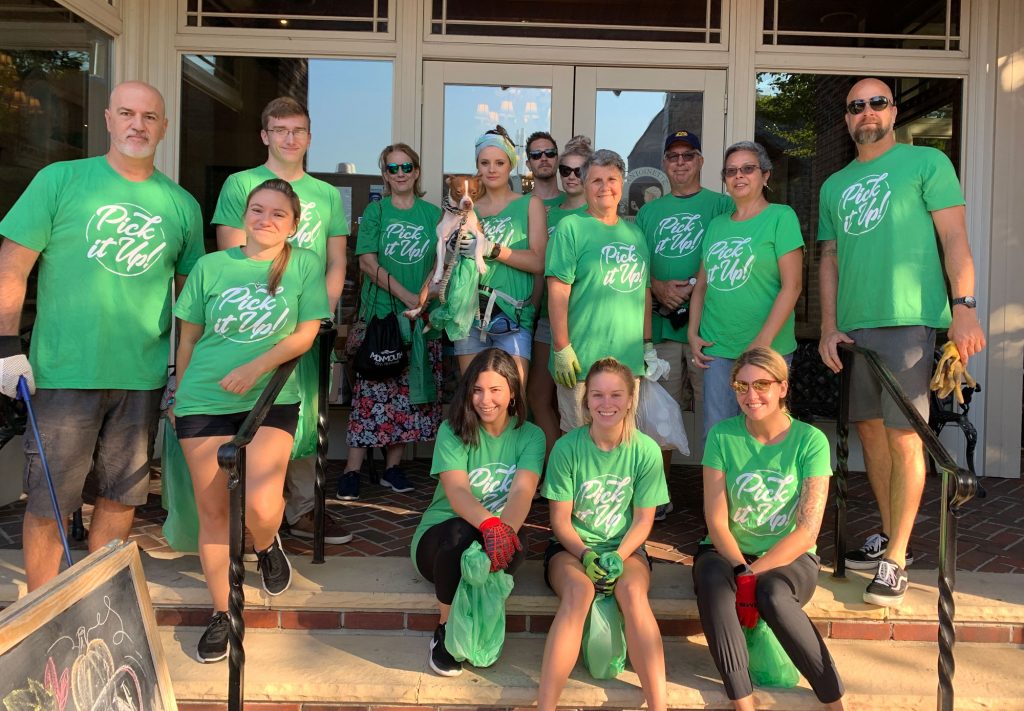 "The whole idea of the slower you go, the more you see, is going to help people realize just how much of a problem that is," said Taylor. "And I hate to be so 'doom and gloom' about it, but you kind of need this shocking, eye-opening experience to really bring it to light and to start helping people make a change." Ultimately, while Taylor expressed interest in expanding the "Pick It Up!" program as much as possible, more than anything he wants to spread awareness of one's surroundings. Even if people don't attend the Wednesday morning pick-ups in Red Bank, slowing down, seeing garbage where they are and picking it up and throwing it out serves the goals just as much as volunteering with the group.
"Think globally, act locally, is what got me thinking about whatever I can do in my own life and my own day walking up and down the street," said Taylor. "If we can come together and spread the word a little bit, maybe we can reach more areas."